Since 1998, the website Rotten Tomatoes has been aggregating top critics' movie reviews and turning them into the Tomatometer, a score that reflects the percentage of critics who liked a given film and would recommend it.
Only a select group of amazing films have achieved the top honor of Rotten Tomatoes: Landing a perfect 100% on the Tomatometer. From classics of silent cinema like Charles Chaplin's The Kid to landmarks of the animation genre like Toy Story, the members of the flawless club of Rotten Tomatoes definitely deserve your attention.
Updated on September 2, 2023, by Diego Pineda Pacheco:
There are always new movies getting outstanding scores on Rotten Tomatoes, with 2023 releases like Are You There God? It's Me, Margaret. and Blackberry nearly making it into the site's most elite group of films with 99% and 98% Tomatometer scores, respectively. However, to become one of the movies with 100% Rotten Tomatoes scores and join the coveted flawless club is a daunting task that only a select few masterpieces have achieved over the years.
17
'Stalker' (1979)
In this Soviet sci-fi masterpiece, there is a city called the Zone where the laws of physics are victim to frequent anomalies. A guide takes two men into the Zone, to a room that can grant visitors their innermost desire.
RELATED:Every Andrei Tarkovsky Movie, Ranked by IMDb Score
Stalker happens to be the most acclaimed film of Andrei Tarkovsky's flawless career, and it definitely deserves that title. Its visuals are mystifying and enveloping, its story is fascinating, and–like all of Tarkovsky's movies – it contains a myriad of profound and philosophical themes to meditate on once the credits roll.
Watch on Max
16
'Grave of the Fireflies' (1988)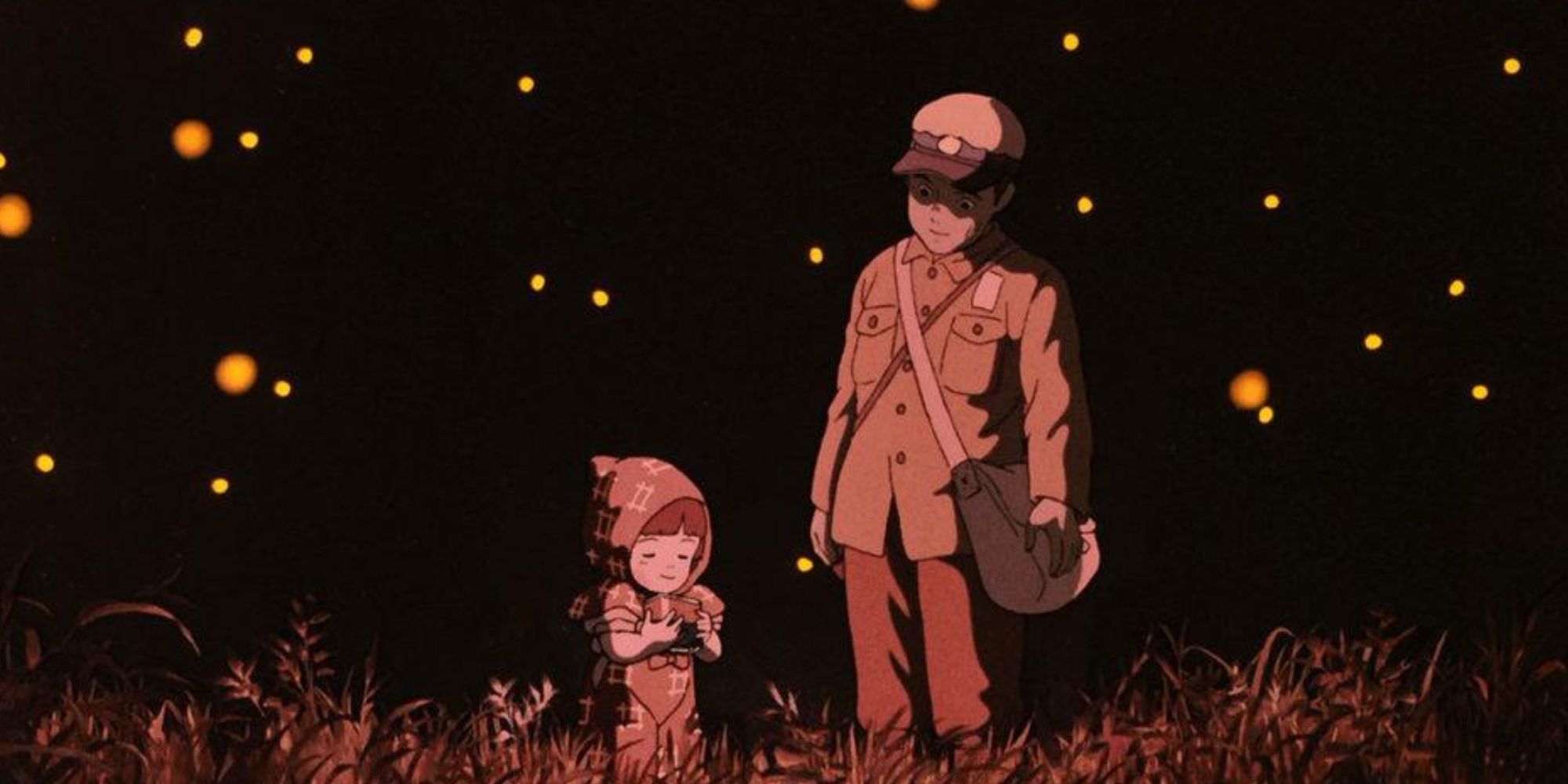 One of the first films of the highly acclaimed Studio Ghibli, Grave of the Fireflies sees a teenager having to care for his little sister during WWII after a terrible bombing by the Allies destroys their house.
This devastating film is often counted among the saddest ever made, and once the credits (and tears!) start rolling, it's not hard to see why. The relationship between the two main characters is incredibly moving, the animation is a gorgeous accompaniment to the poignant story, and the ending can leave no heart untouched.
15
'Before Sunrise' (1995)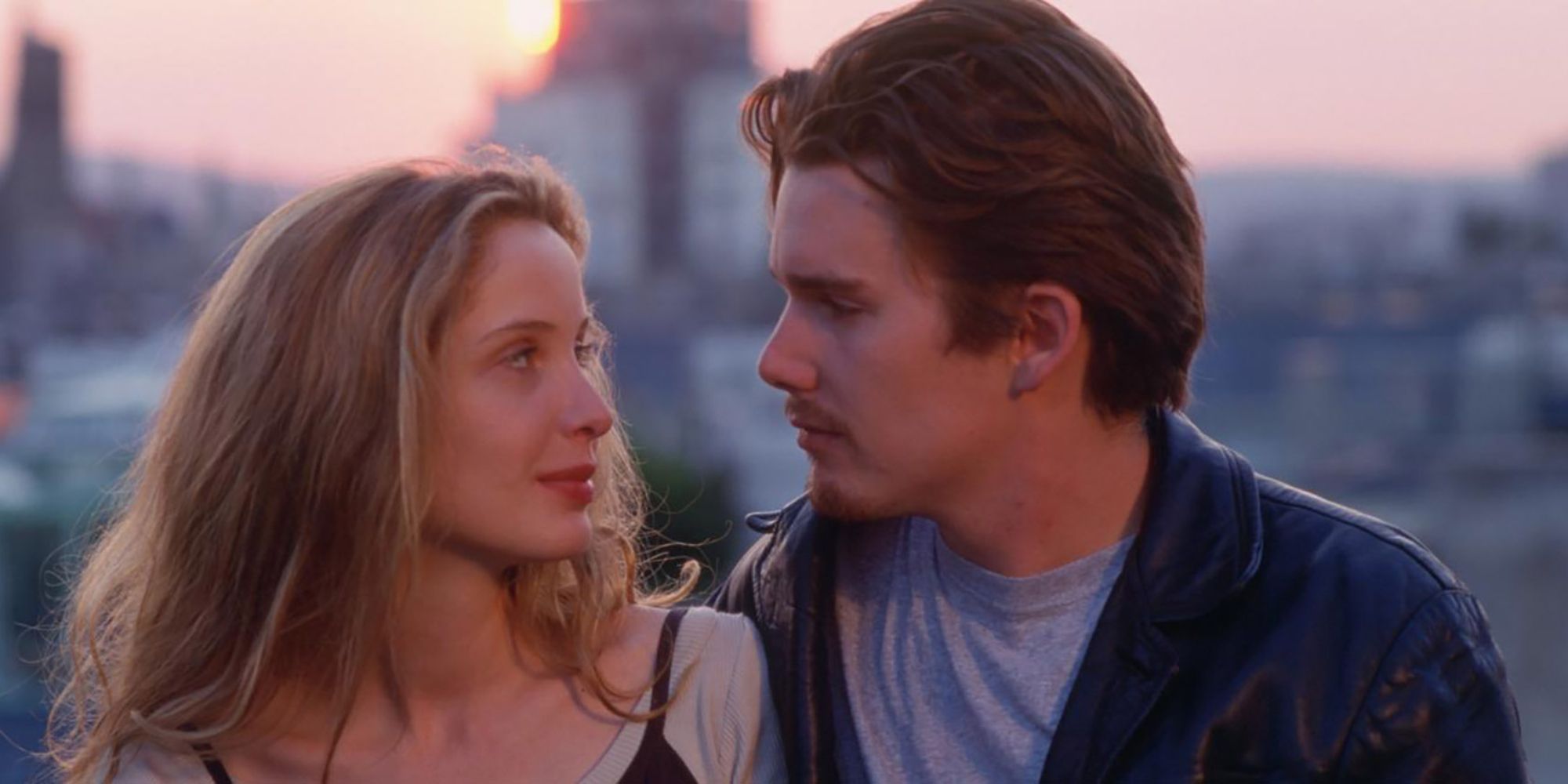 One of the highest-rated movie franchises on Rotten Tomatoes, Richard Linklater's wonderful Before trilogy began with Before Sunrise, a romantic drama about a young American man and a young French woman who spend a day together in Vienna, talking about all sorts of topics and slowly falling love.
Although it's especially enriched when considered as a package deal with its two sequels, Before Sunrise is in its own right an experience like no other. Gorgeously written and carried by Ethan Hawke and Julie Delpy's magnetic performances, it's the perfect romantic movie for those who think they don't like the genre.
14
'The Kid' (1921)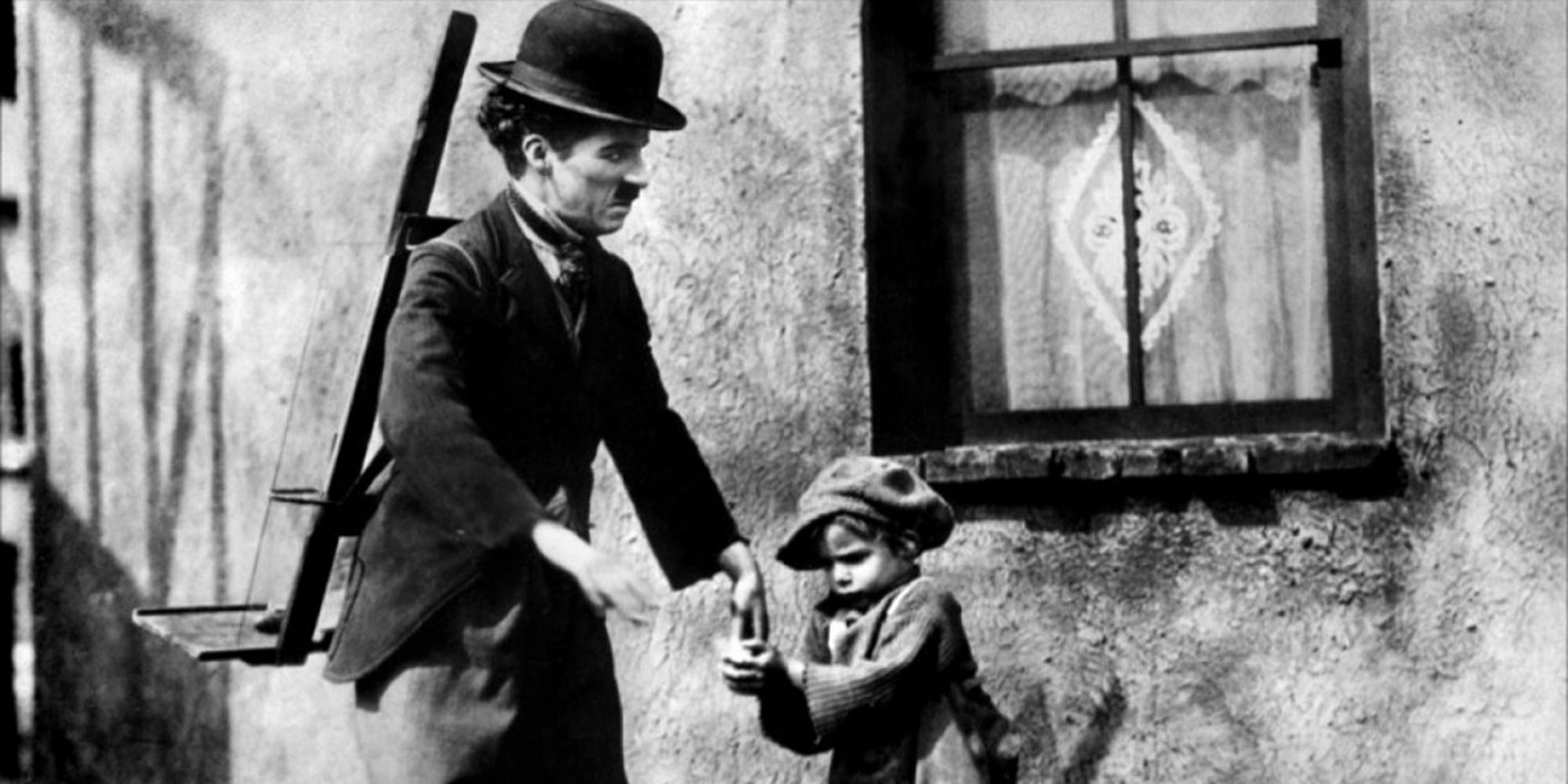 Chaplin was one of the most important voices in early cinema, and some (including critics, apparently) say that Chaplin's funniest and best-made feature film was actually his first: The Kid, about a tramp who cares for a boy after he's abandoned as a newborn.
Chaplin was a master of his craft, and it's abundantly clear in The Kid. His slapstick comedy is polished, idiosyncratic, and absolutely gut-busting. Couple this with a beautifully poignant story about fatherhood, and you have one of the most emotionally moving films of the 1920s.
Watch on Max
13
'Tokyo Story' (1953)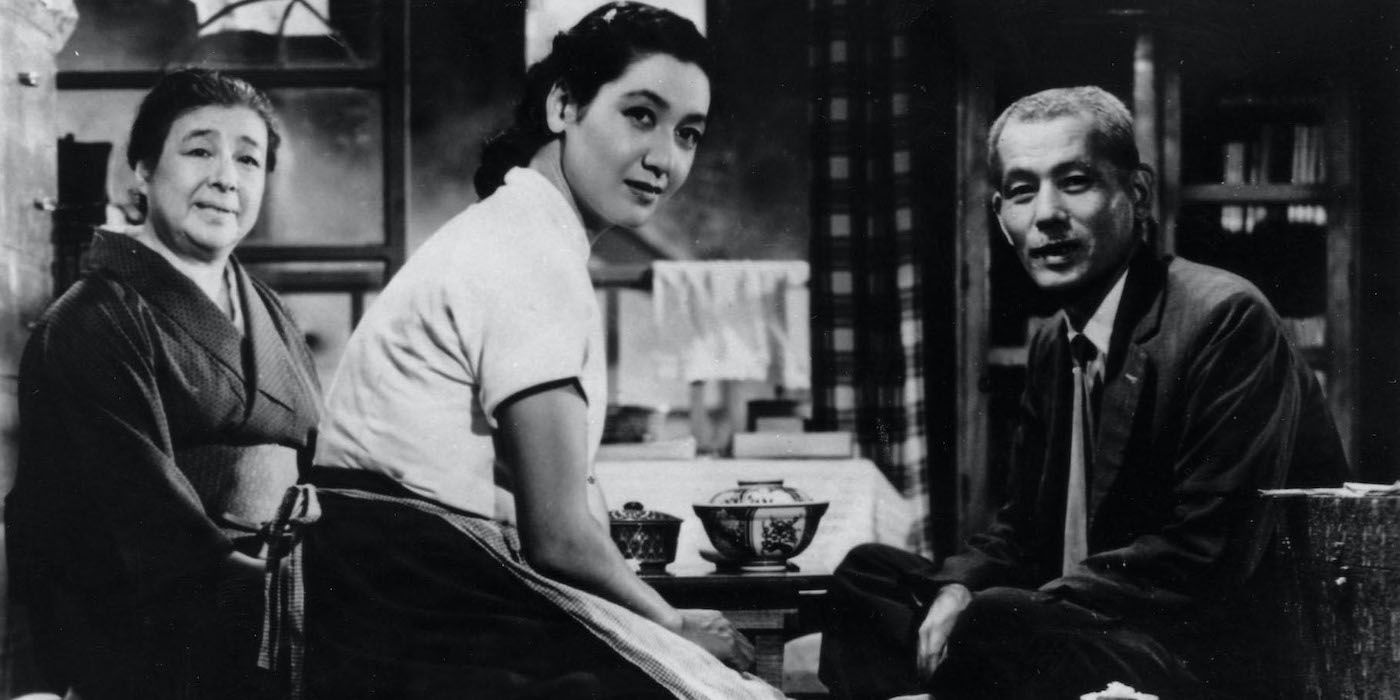 Tokyo Story is a drama film that follows Shukichi and Tomi Hirayama, an old couple who move from their tiny town to Tokyo to visit their children and grandkids. Their children are, unfortunately, too busy with their own lives to pay any attention to their parents, making the couple feel alienated and ignored.
RELATED:The Best Japanese Movies Not by Kurosawa or Miyazaki, According to IMDb
Directed by Yasujirō Ozu, Tokyo Story is widely known as an international masterpiece. The film is worth seeing for its delicate and understated storytelling, complex and realistic depiction of family interactions, and stunning cinematography. It's also credited with helping to pioneer the « home drama » genre in Japanese cinema, which Ozu became known for, as well as inspiring a slew of other filmmakers and artists.
Watch on Max
12
'Tampopo' (1985)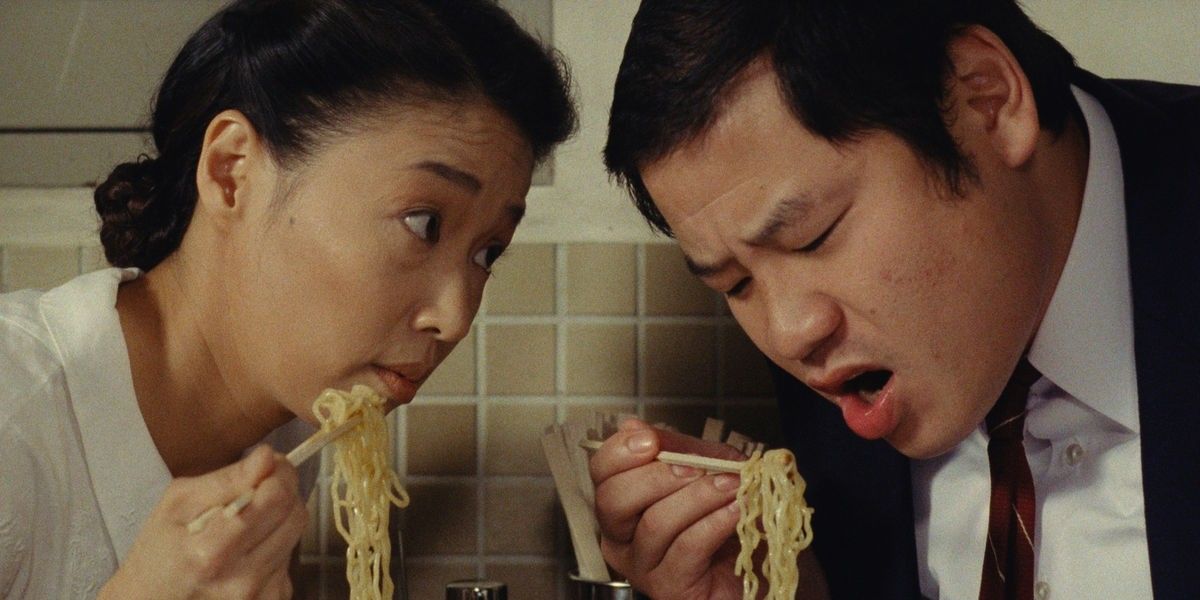 Tampopo is a Japanese comedy film directed by Jūzō Itami that follows the titular protagonist, a young lady who dreams of owning the ultimate noodle store. Known as a parody of the spaghetti western genre, the film depicts Tampopo's wacky experiences as she embarks on a mission to master the art of noodle-making and produce the perfect bowl of ramen.
Tampopo was a critical and commercial success in Japan, and the film developed a surprising cult following outside the country over time. The film was recognized for its seamless combination of humor, drama and food-related themes, as well as its unique and eccentric characters. It's considered the first Ramen Western for its role in popularizing ramen and Japanese noodle culture in the West.
11
'Pinocchio' (1940)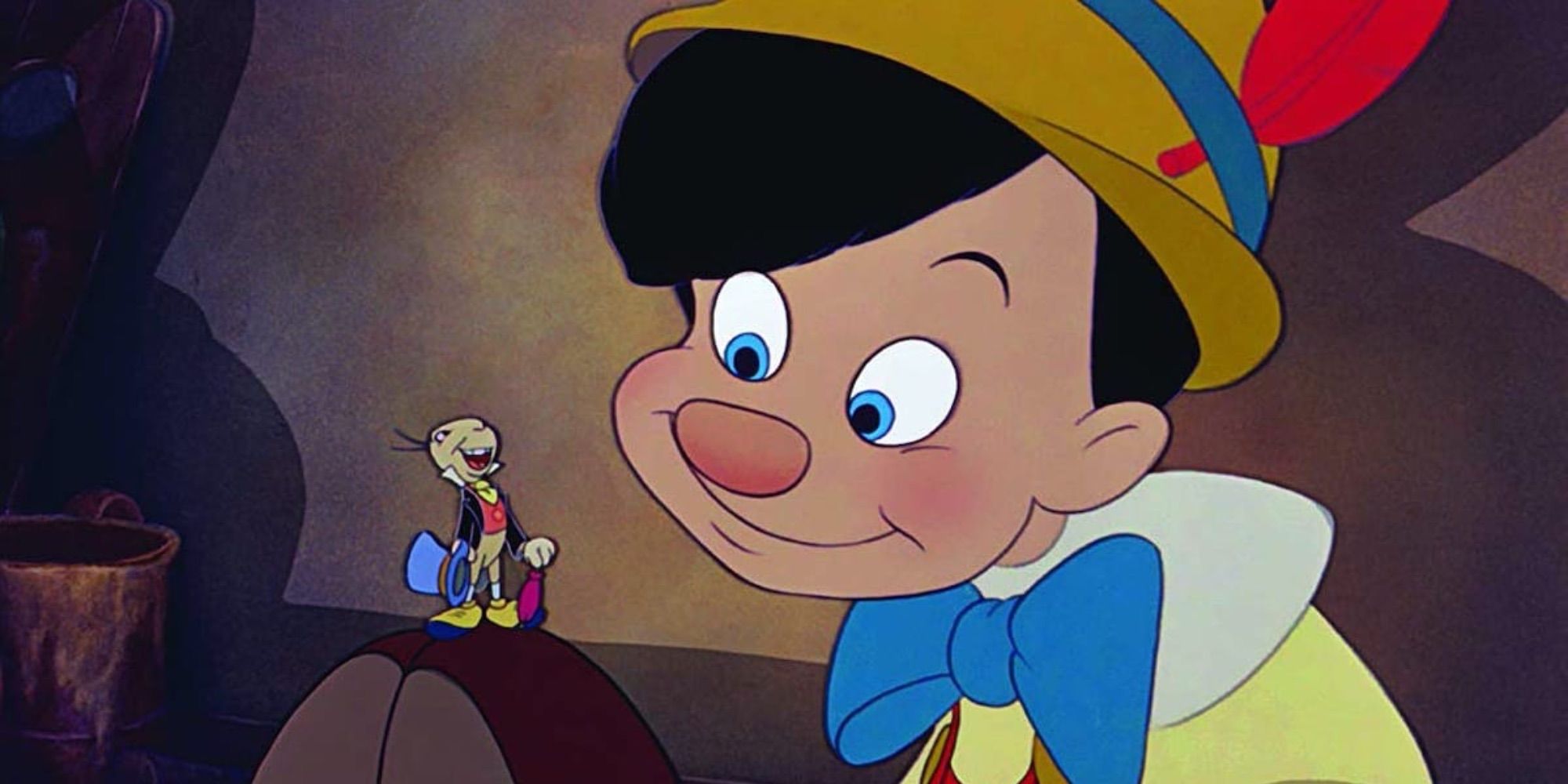 Disney's Pinocchio is a 1940 animated musical fantasy film based on Carlo Collodi's Italian children's story The Adventures of Pinocchio. The film depicts the tale of a wooden puppet who is brought to life and then led on a quest to become a real boy by his conscience, Jiminy Cricket.
The movie's use of Technicolor, groundbreaking special effects and unforgettable music contributed to Disney's position as an industry leader in animation. The film, one of the most rewatchable Disney classics, has been hailed as a timeless masterpiece by numerous critics for its touching plot, endearing characters, and beautiful animation.
Watch on Disney+
10
'12 Angry Men' (1957)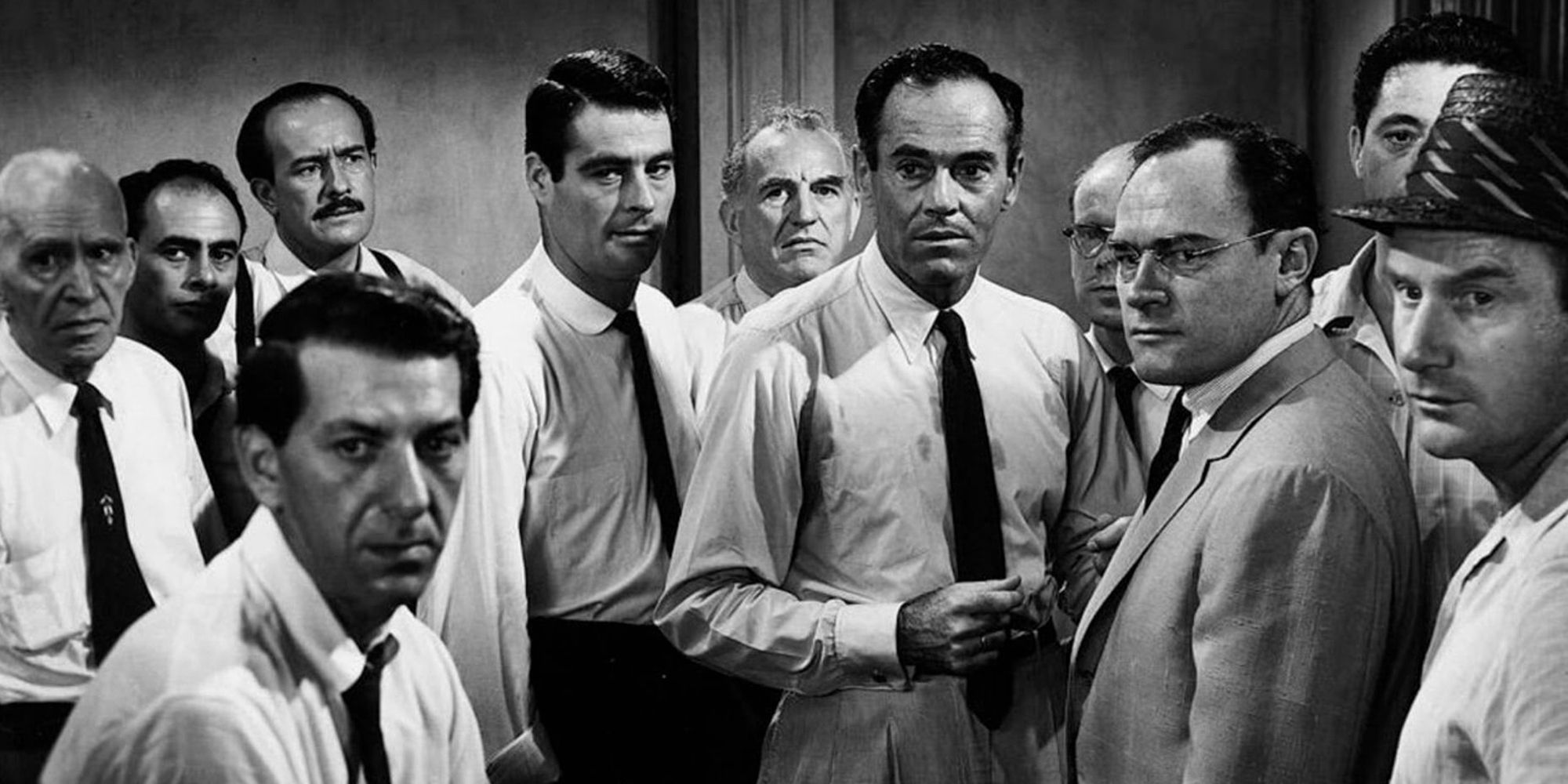 12 Angry Men lasts a little over 97 minutes, is relatively simple, and takes place almost entirely in a single location. Yet this Sidney Lumet masterpiece about a juror trying to convince his peers of a young man's innocence is one of the most thematically sprawling and narratively rich films ever.
The story is riveting, the characters are compelling, and the themes are thought-provoking. 12 Angry Men magnificently explores the human spirit in unparalleled ways, with excellent directing and flawless writing.
Watch on Tubi
9
'M' (1931)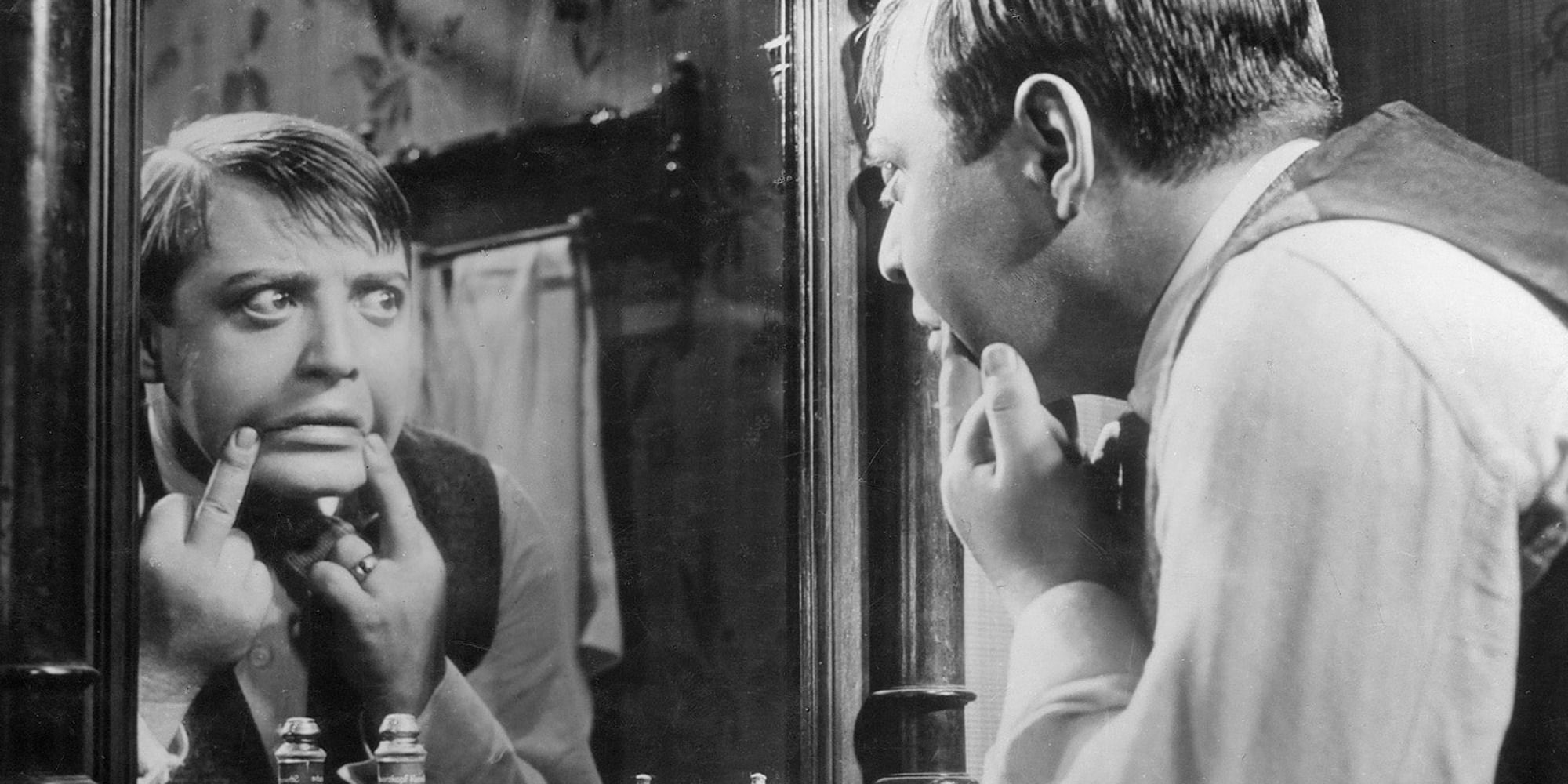 Legendary Austrian director Fritz Lang's German masterpiece M is a crime thriller about a children-hunting serial killer who suddenly becomes the focus of a massive Berlin police manhunt.
RELATED:The Best German Expressionist Films, Ranked
The importance of German cinema to the evolution of the art form cannot be overlooked, and M was one of the most influential films to ever come out of the country. It's a magnificently made precursor to the noir and thriller genres, with phenomenal directing and performances.
Watch on Max
8
'The Terminator' (1984)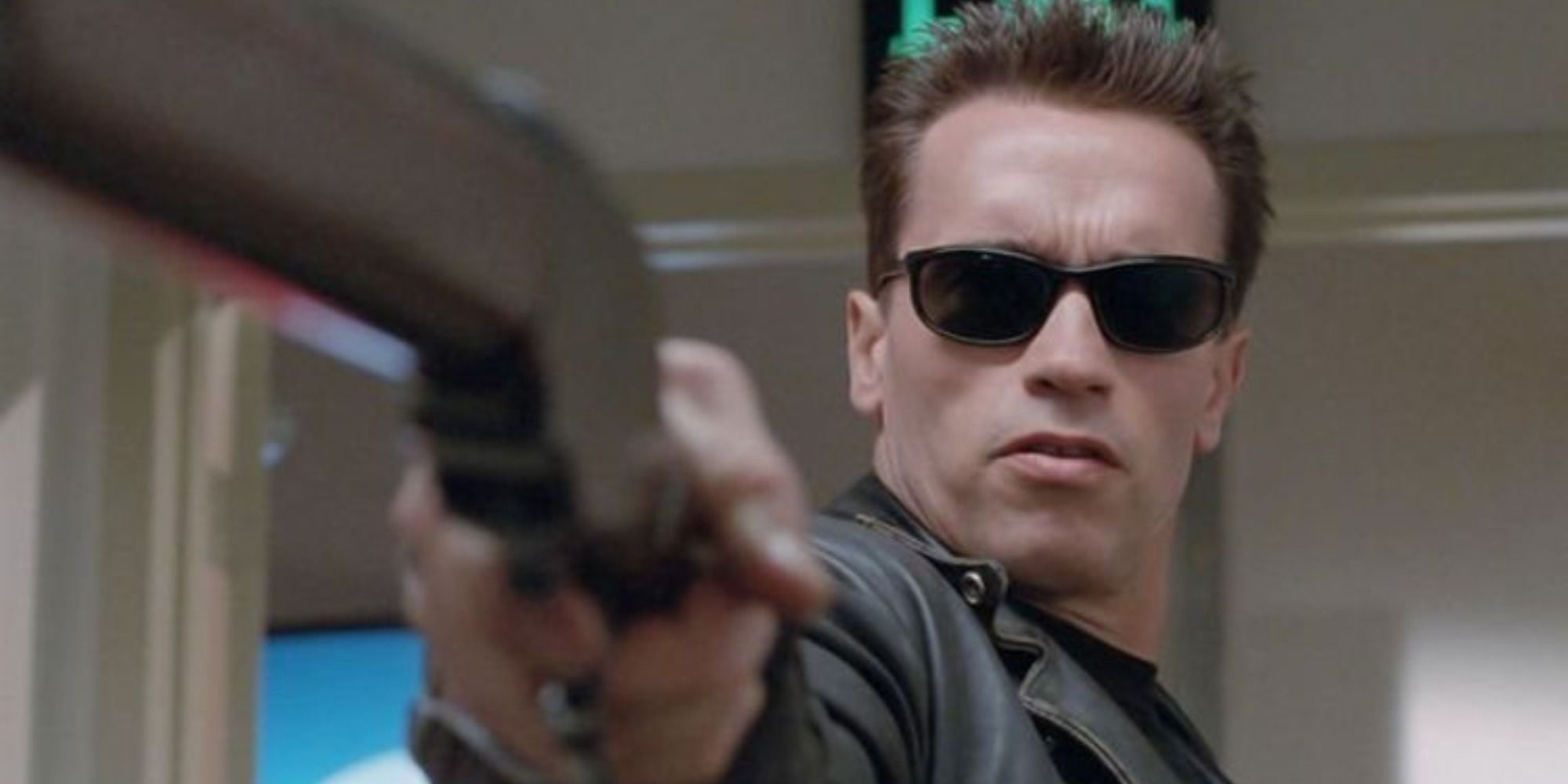 Unsurprisingly one of Rotten Tomatoes' top movies, director James Cameron's The Terminator is a sci-fi film that needs no introduction. Starring Arnold Schwarzenegger, the story is set in a dystopian future where humanity is on the verge of extinction as a result of a nuclear war. In order to secure the human race's survival, a group of rebels sends a soldier back in time to safeguard a young woman who will give birth to the leader of the human resistance.
The film received critical acclaim for its intense R-rated action, creative special effects, and unforgettable performances. The Terminator has had a broad impact, including catapulting Cameron and Schwarzenegger's careers as prominent players in the industry. The film's distinct aesthetic and famous iconography have left an indelible mark on popular culture and have been referenced and parodied in a slew of other films and television series.
Watch on Max
7
'Singin' in the Rain' (1952)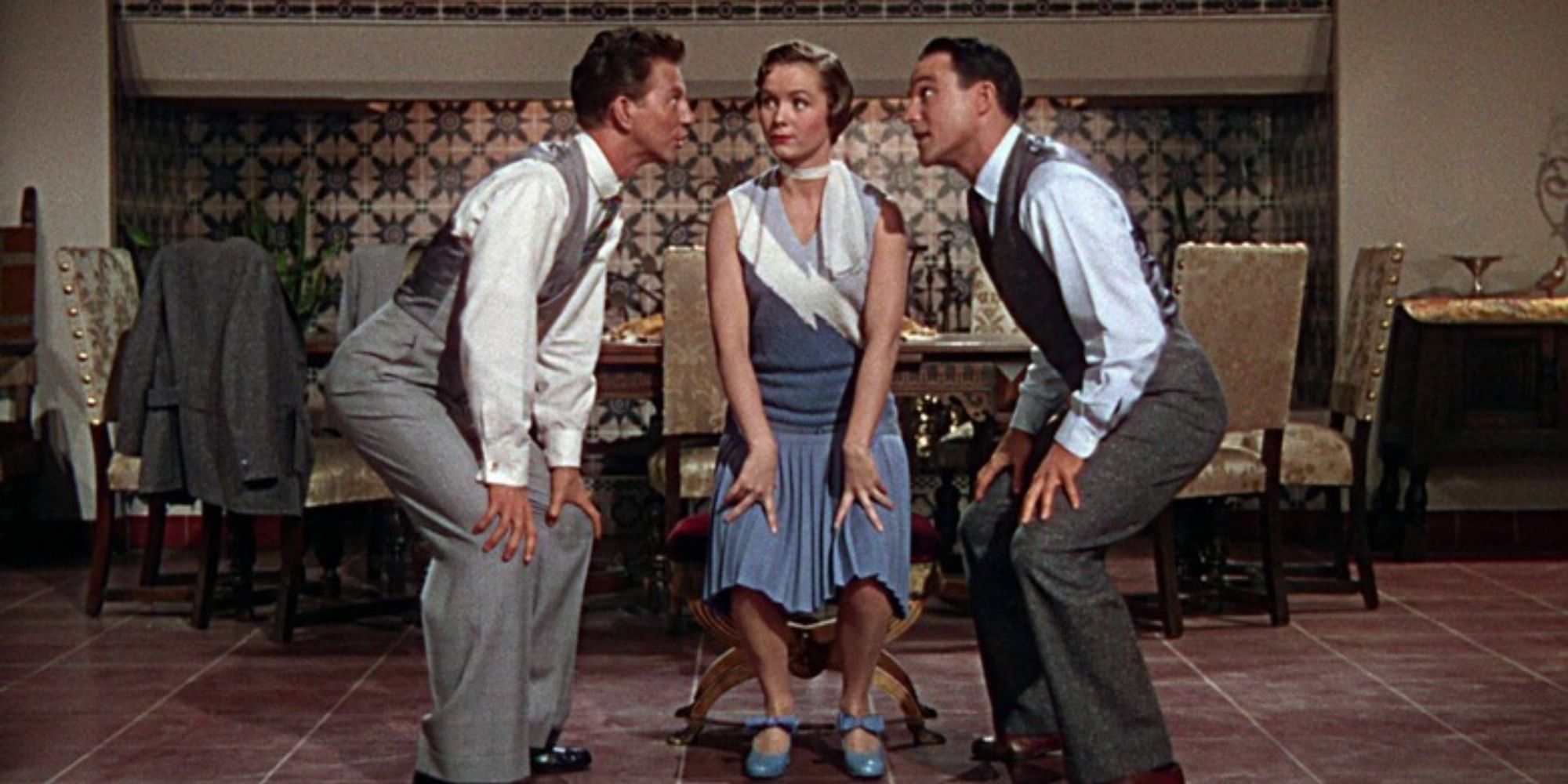 Watching Singin' in the Rain is like having a bowl of warm, delicious soup on a gloomy and rainy day. It's a delightfully fun musical about a Hollywood silent film production company that makes a difficult transition to sound, full of iconic musical numbers and laugh-out-loud funny scenes.
It's next to impossible to not enjoy this movie. The song-and-dance numbers are boisterous; the performances are both hilarious and endearing; and although it's simple, the story is so enjoyable, joyous, and sweet that it makes it easy to decipher why this is such a widely beloved film.
Watch on Max
6
'Seven Samurai' (1954)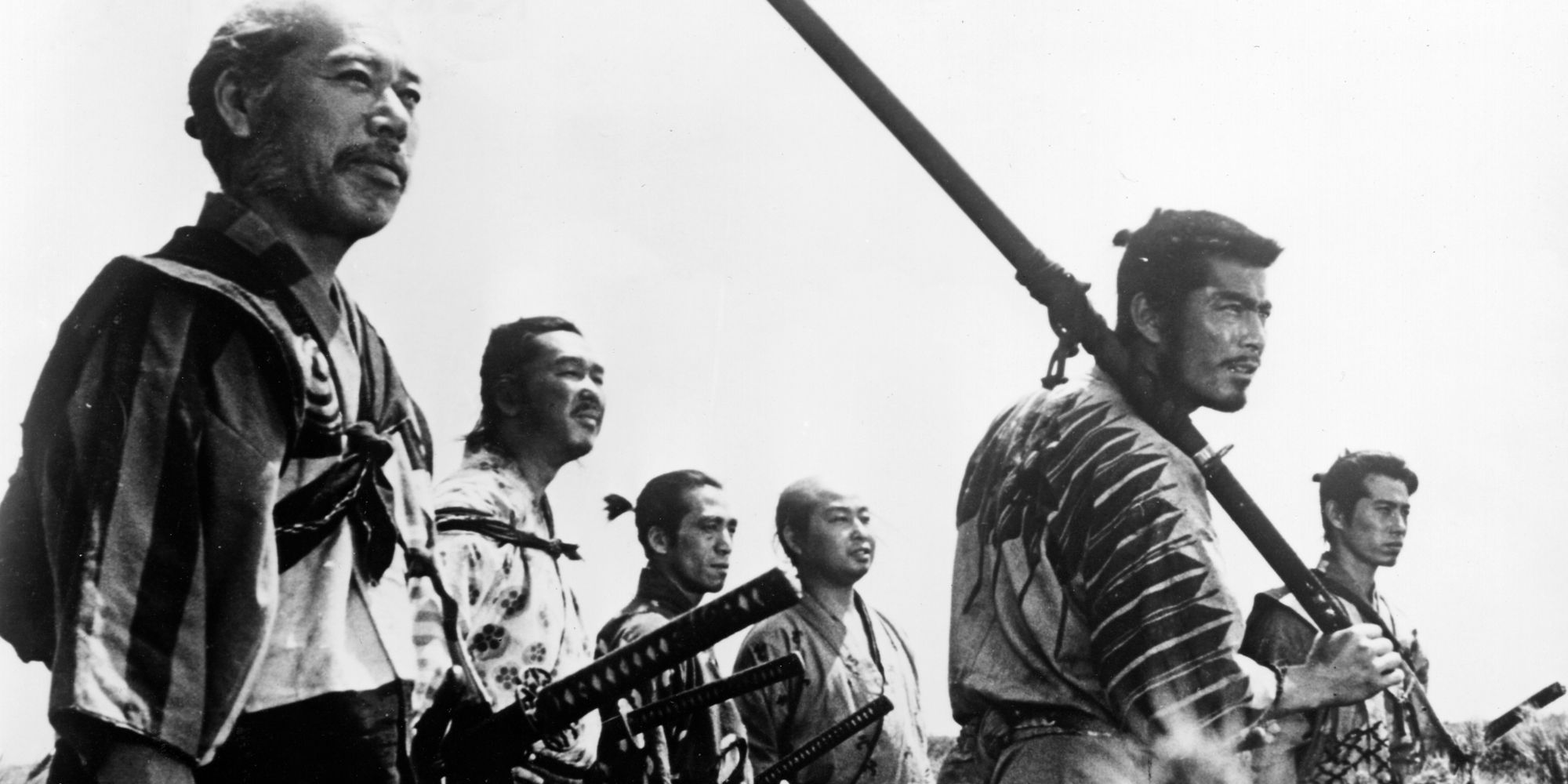 One of the most commonly imitated stories in cinema is that of Seven Samurai, Akira Kurosawa's ultimate masterpiece about a team of samurai who aid a small village by protecting them from vicious bandits. Even if you've never seen the movie, you're likely familiar with stories that pay homage to it in films like The Magnificent Seven and episodes of shows like Star Wars: The Clone Wars.
With Kurosawa's elegant directing, an incredibly dedicated cast, and an ensemble of vibrant and memorable characters, Seven Samurai makes sure that audiences' eyes are glued to the screen throughout every second of the 3-and-a-half-hour runtime.
Watch on The Criterion Channel
5
'One Cut of the Dead' (2017)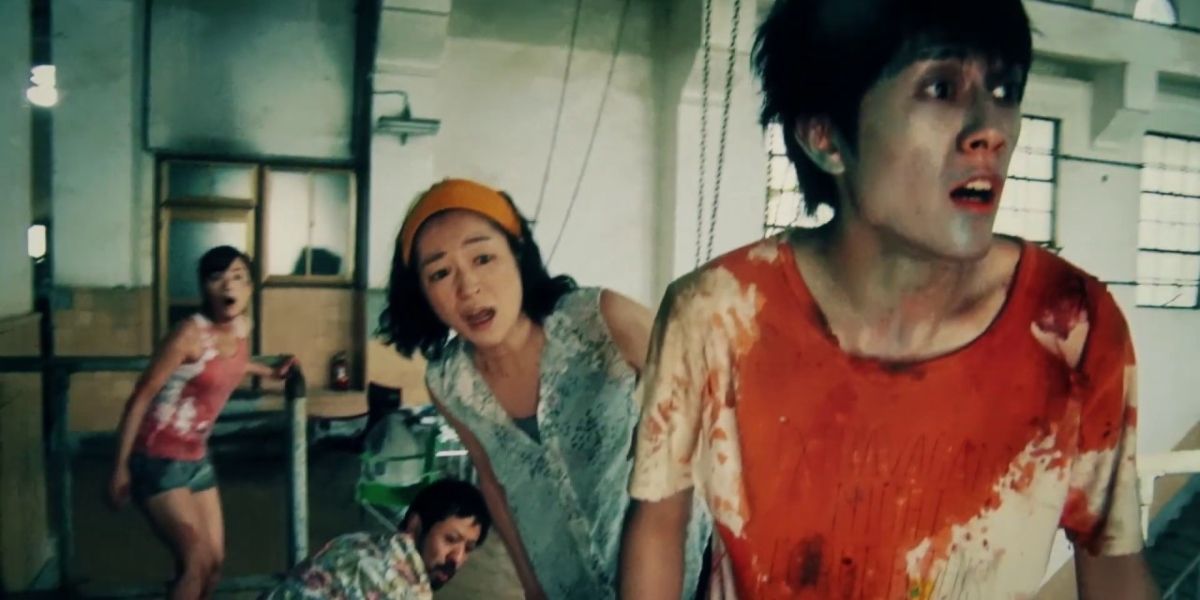 One Cut of the Dead is one of those movies that you absolutely need to go into as blind as possible in order to fully enjoy it. In broad terms, it's about a group of zombies attacking a film crew who are shooting a low-budget horror movie in an abandoned WWII Japanese facility.
RELATED:The Best Zombie Movies of All Time, Ranked According to Letterboxd
Clever in its satire, gory in its horror, and absolutely delightful in its bountiful excess of creativity and boldness, One Cut of the Dead was praised by critics all across the board and said to be a revitalization of the zombie genre.
Watch on Shudder
4
'Toy Story' (1995)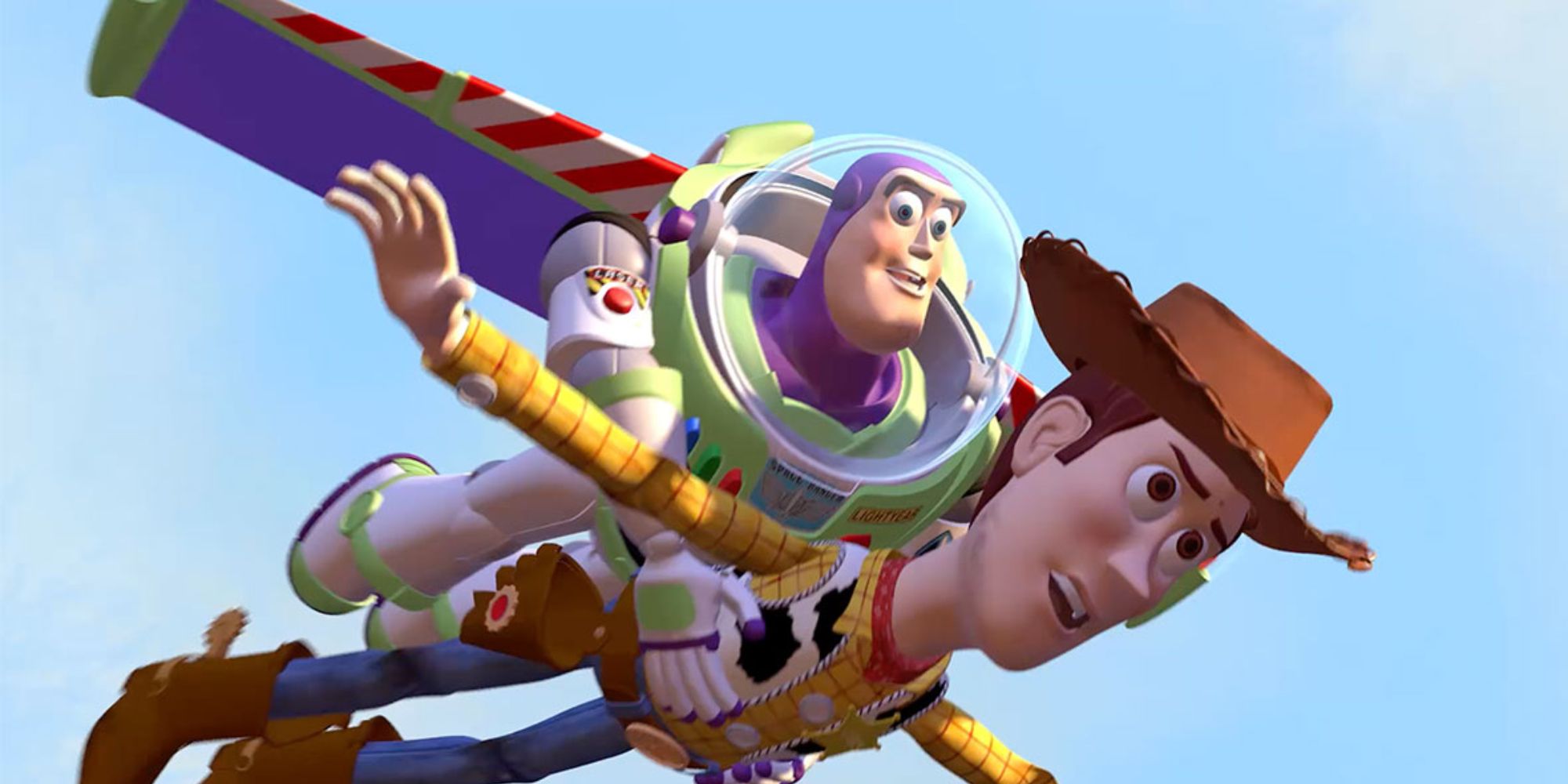 Pixar's Toy Story, about two toys who have to learn to put aside their differences in order to return to their owner, was the first entirely computer-animated feature film, and it lives up to that achievement.
The effort put into this movie is noticeable and an absolute delight. The world feels vivid and lived-in, the characters are all colorful and engaging, the story is simple yet full of emotion and excitement, and the third act is fantastic. It was an outstanding achievement back then and still feels equally amazing today. It was the studio's first feature film, and it still remains one of the best Pixar movies.
Watch on Disney+
3
'The Tale of the Princess Kaguya' (2013)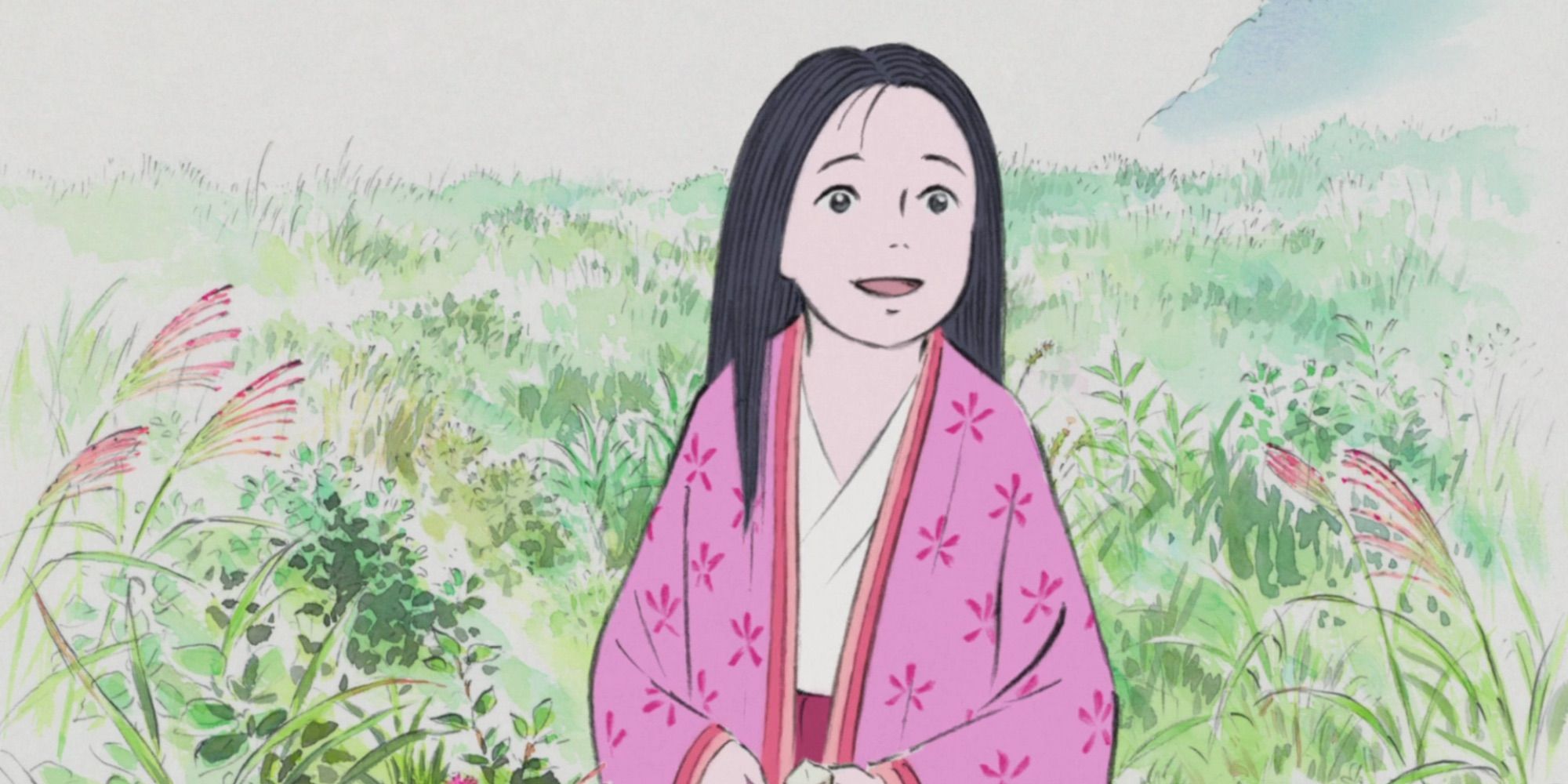 Directed by Isao Takahata and produced by Studio Ghibli, The Tale of the Princess Kaguya is an animated fantasy film based on the Japanese folktale « The Tale of the Bamboo Cutter. » It depicts a bamboo cutter who discovers a small princess within a bamboo stalk, who he then adopts and raises as his own child.
The Tale of the Princess Kaguya was well-received for its gorgeous hand-drawn animation, compelling storytelling and themes of love, grief, and the concept of identity. The film is a brilliant and emotionally impactful work of animation that ranks among Studio Ghibli's greatest movies. It's a stunning and heartbreaking homage to the craft of hand-drawn animation, as well as a timeless classic that addresses universal topics with depth and empathy.
2
'The Philadelphia Story' (1940)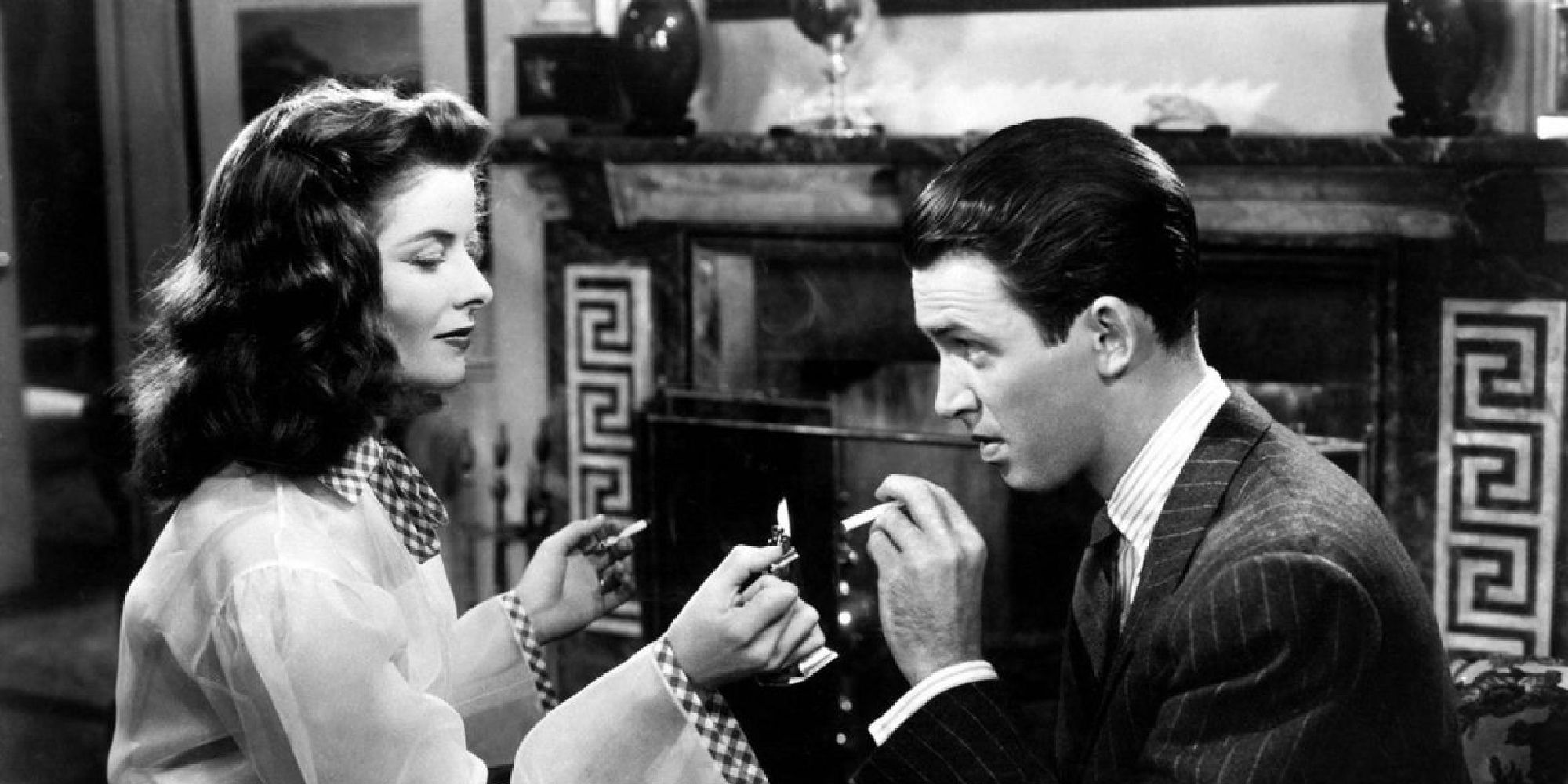 As far as Hollywood classics go, The Philadelphia Story is a must-see. Gleefully romantic and wittily funny, it's an old rom-com about a rich woman who begins to learn certain truths about herself when her ex-husband and an attractive reporter turn up just before her planned remarriage.
According to critics on Rotten Tomatoes, The Philadelphia Story sees director George Cukor's style at its most polished. With clever dialogue and smoldering performances by a star-studded cast, it's no wonder why this is considered a perfect film, a worthy classic, and one of Rotten Tomatoes' best movies.
1
'Toy Story 2' (1999)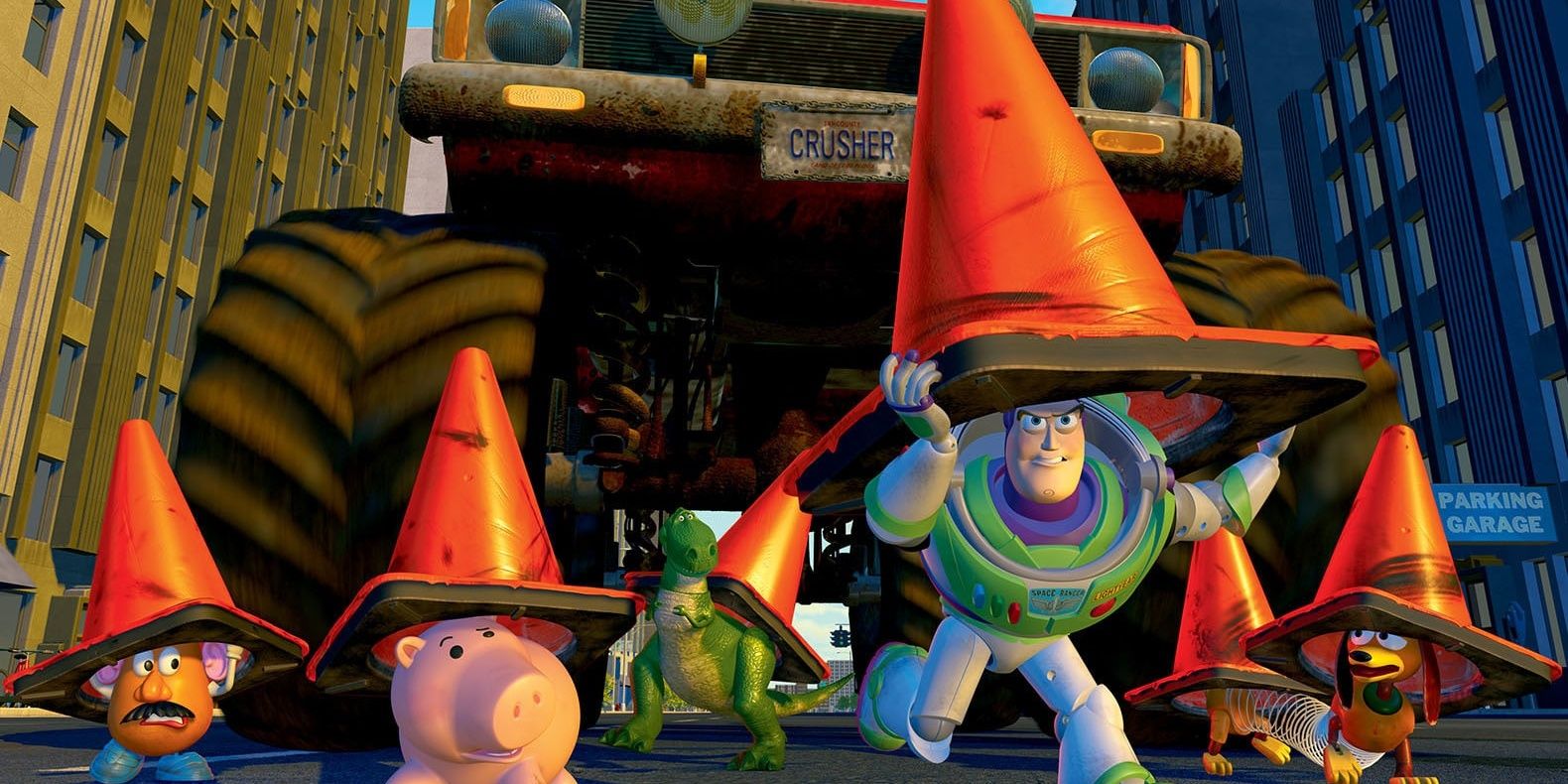 What's even better than an entertaining, groundbreaking animated family comedy? A sequel that somehow manages to surpass it. According to many (including most critics), Toy Story 2 is one of the greatest animated sequels of all time, where Andy's toys set off to rescue Woody from a greedy collector.
Gorgeously animated and surprisingly ambitious in its incredibly fun storytelling, the film still stands as one of Pixar's most delightful efforts. If the first installment was the one that originated computer-generated animation, the second one was the one that pushed it to the forefront, which makes it no surprise that it's considered one of the few flawless movies that have ever been made.
Watch on Disney+
NEXT:Nearly Perfect Movies With a 99% Score on Rotten Tomatoes