Director Alejandra Márquez Abella shares her experience transitioning into the Hollywood studio system and why she was drawn to tell José Hernandez's story.
Abella relates to José's journey of pursuing a dream despite facing obstacles, drawing parallels with her own experiences as a female Mexican filmmaker.
The film emphasizes the importance of family support in achieving one's goals and challenges the notion that certain jobs are more honorable than others.

[Editor's note: The following contains some spoilers for A Million Miles Away.]
From director

Alejandra Márquez Abella
, the inspirational real-life story

A Million Miles Away
follows the journey José Hernandez (

Michael Peña
) took from migrant farm worker to NASA flight engineer. From a rural village in Mexico to the fields of the San Joaquin Valley, achieving the dream of traveling to space seemed like an impossible goal to reach, but the drive and determination of one man, along with the support of his family and loved ones, beat the most seemingly insurmountable odds and proved that the possibilities of life truly can be endless.During this 1-on-1 interview with Crumpa, Abella talked about her experience as a Mexican filmmaker transitioning into the Hollywood studio system, what made her want to tell José's story to the world, trusting the team you collaborate with, why Peña was the perfect choice for this role, and showing the importance of family support. She also talked about what she learned from directing episodes of

Narcos: Mexico
, what made her want to be a filmmaker and storyteller, and the projects she's working on next, including a personal telling of her own family's migration story.

Crumpa: When and how did you first hear about José Hernandez's story? Was it something you were aware of, at all? Did you immediately feel like it needed to be a movie and that it needed to be you who made the movie?
ALEJANDRA MÁRQUEZ ABELLA: No. I knew about José through the news, and he was a public figure, for a long time. But I didn't go deep into his story until I was asked to pitch to give a take for this film. I was reached by the producers and the platform, and it was a very interesting, inescapable journey.


Were you able to identify with this idea of having a dream and not being able to let go of that dream, no matter how many times you get told no? Does that feel familiar, as a filmmaker?
ABELLA: Sí, of course. Being a filmmaker, a female Mexican filmmaker, on top of everything, and coming from independent cinema, going into the studio system, I related to José and saw my journey as if I was going into NASA, as well. It was a very parallel and inspiring story for myself, that changed my perception about myself and my confidence. It made me think a lot about how someone's origins are the reason why they achieve things. It's not against your origins. It's because of them, that you become someone. That was the main thing and my fuel.

In what ways did this story most affect you, when you read it? What left the biggest and deepest impression on you?
ABELLA: For me, I wanted to bring respect and honor to any job that doesn't have glory attached to it, and that also has to do with what women have been pushed to do, for a long, long, long, long, long time in history. To me, taking out the trash is as honorable as flying T-38, if that's what you're in charge of. That was an important statement that I wanted to give. There are no humiliating jobs. It's just a matter of how you see people.

This is your first movie in partnership with a film studio and the first movie that you've made in English. What did that feel like? Has that been something you were actively looking to do? Was it something you were nervous about, excited about, or both of those things at once?
ABELLA: I enjoy having new challenges in my life. I get bored very easily, so I wanted to have something that got me really nervous, and this did that. It was a different thing. It was a different language. Everything was different. But I really enjoyed it and I hope this is a new season of my life.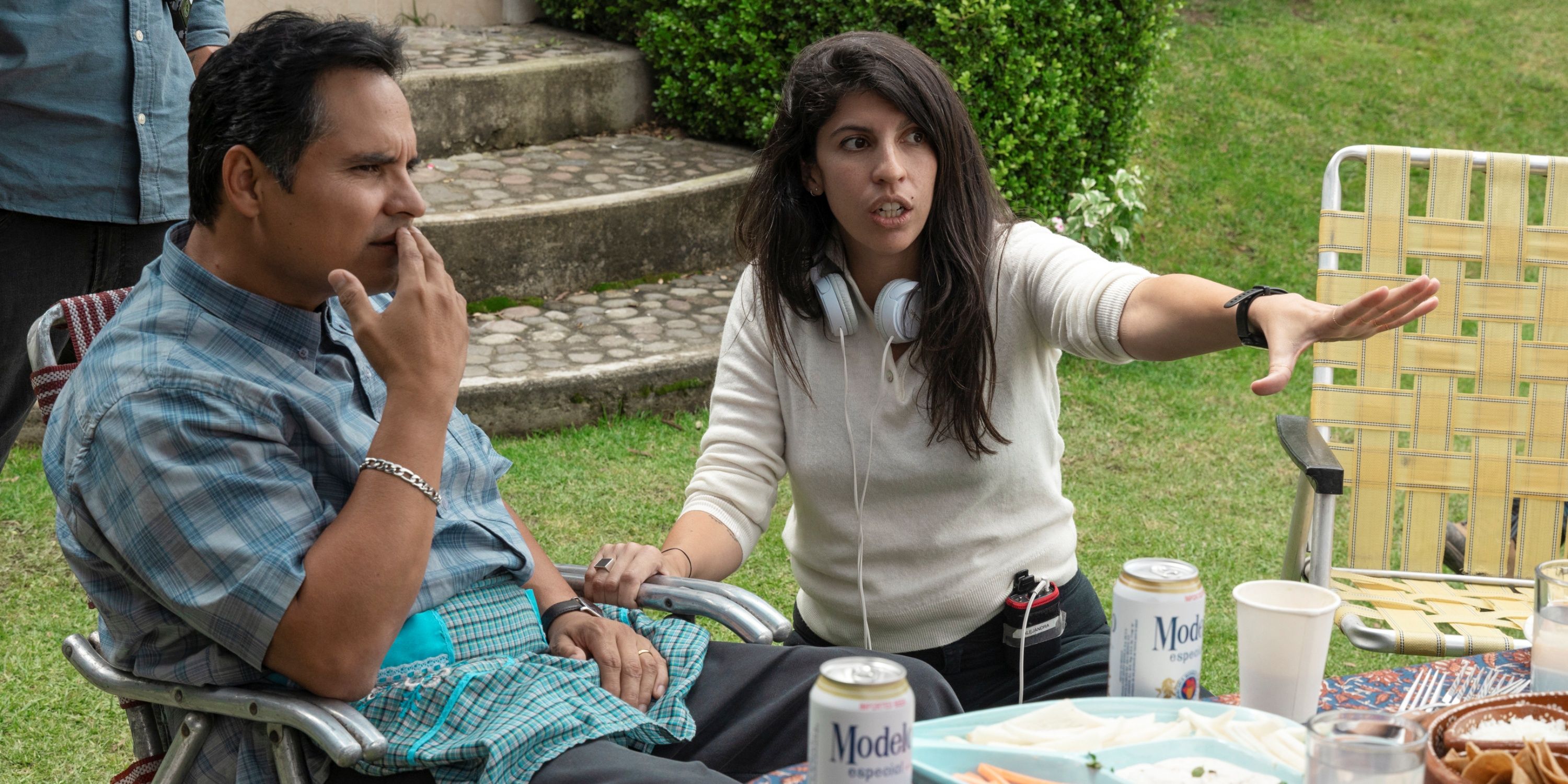 Do you feel like you had a moment where you relaxed into things and felt like you could really own it, or was that an ongoing process?
ABELLA: I have this thing that I think I share with José, which is that I don't think too much about the process. I just go through it, I try to enjoy it, and I try to learn from it, but I'm not constantly aware of the dangers that I have surrounding me. I prefer to just focus on the things that I have to do that day, in order to achieve my goal. That has been a good formula for me.
And I'm sure trusting the people that you collaborate with also helps with that because you know that they're there to support the overall vision.
ABELLA: Totally. I rely on the concepts that I can share with my collaborators, so that everything has a reason and a logic and a symbolism. That holds everything up and it holds us together, collectively, in the same mission, which is the way to work.
This is based on a true story, but you're also making a movie. What was it like to meet José? How did meeting him and talking to him influence how you wanted to portray him? How did you approach finding that balance between staying true to him, and then also making a good movie?
ABELLA: I don't think that balance exists. You have to be true to the whole story. You have to respect that and you have to honor this hero, this amazing person, who achieved so many things. But at the same time, you have to humanize him and you have to make the audience wanna walk with this character. If you make a godlike character without flaws and without any demons, it's hard. People are not gonna come with you, if you have that perfection in front of you. So, the thing that I had to work the most on were the demons around José.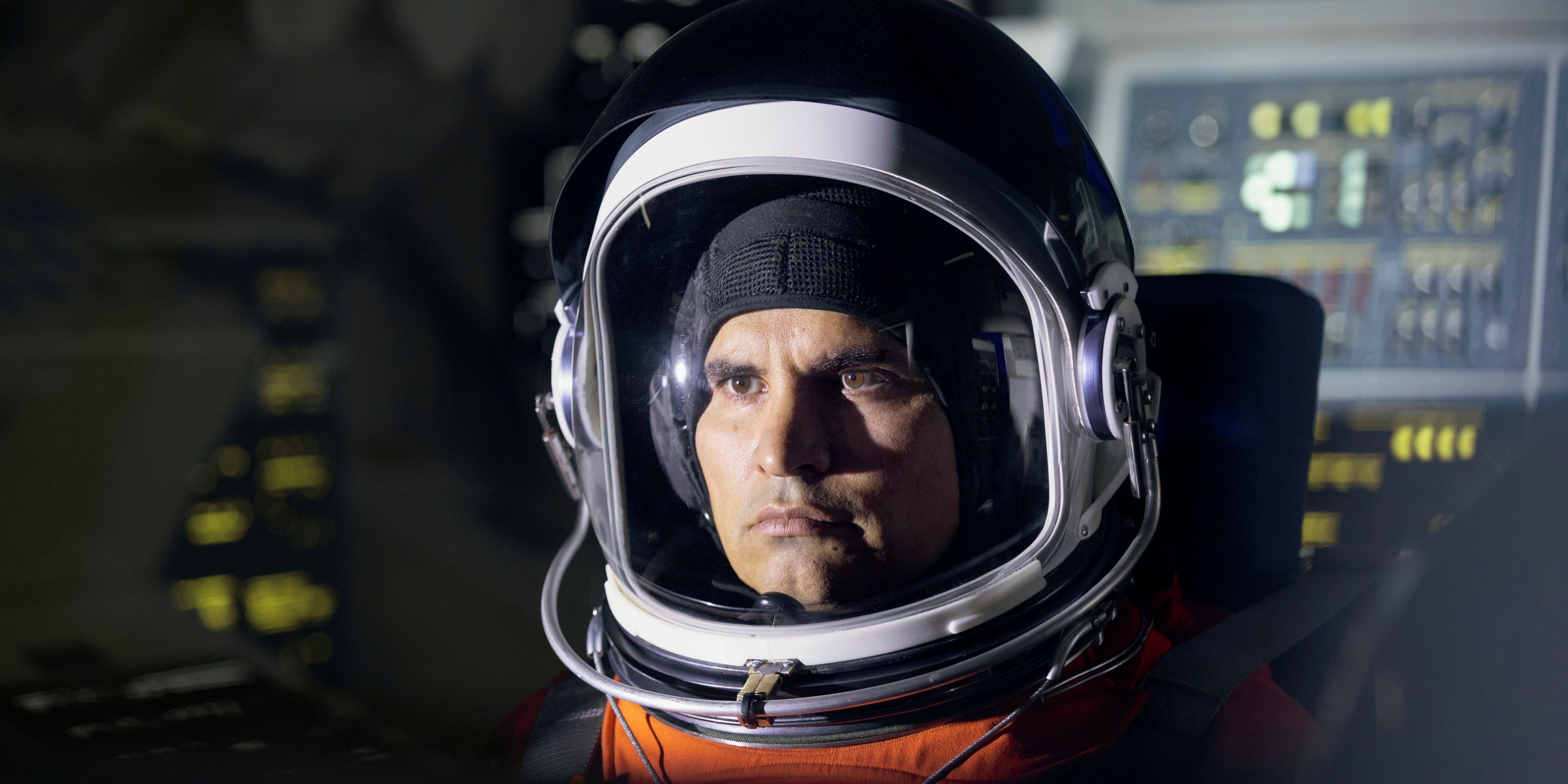 So much of the audience's desire to root for him comes from us just falling in love with him and wanting him to achieve his dream. What was it about Michael Peña that made him the person to bring this story to life, but also over such an age range?
ABELLA: Michael is the most amazing actor in the world. He was perfect. He's a Mexican American superstar, so that made it easy for him to be the first choice for all of us. I was so such an admirer of the work he was doing to portray José, across his life, how he moved when he was portraying him as a younger quasi cholo, and then afterwards when he was older. I just think Michael is an amazing professional and such an intelligent, intuitive actor. I enjoyed working with him a lot.

I love Adela in the story. She's such an important character. What was it about Rosa Salazar that not only made her the perfect embodiment of the character, but made her the right compliment to Michael Peña? How did you know that they would be good together?
ABELLA: We did a couple of chemistry sessions, just to see how they worked together. I think Rosa has an amazing sense of humor. She has that light that is palpable when you see her come into the film. When she makes an appearance, everything changes for him, and for us, as well. When I met her and I saw her eyes and her face, I just knew.

I love that she's not just a character in the background. She's such an important part of the story and is very much her own person, but also so important to him, in this partnership that they have. What was most important to you, in how you showed that relationship?
ABELLA: We built the thing in a way that it wasn't possible to remove that. It was very important to the movie to acknowledge that one's success is not an individual success, but it's a community effort. It has to begin somewhere, and in this case, it began with a couple, and then it extended to the family and to the community. I think it was really important to the film.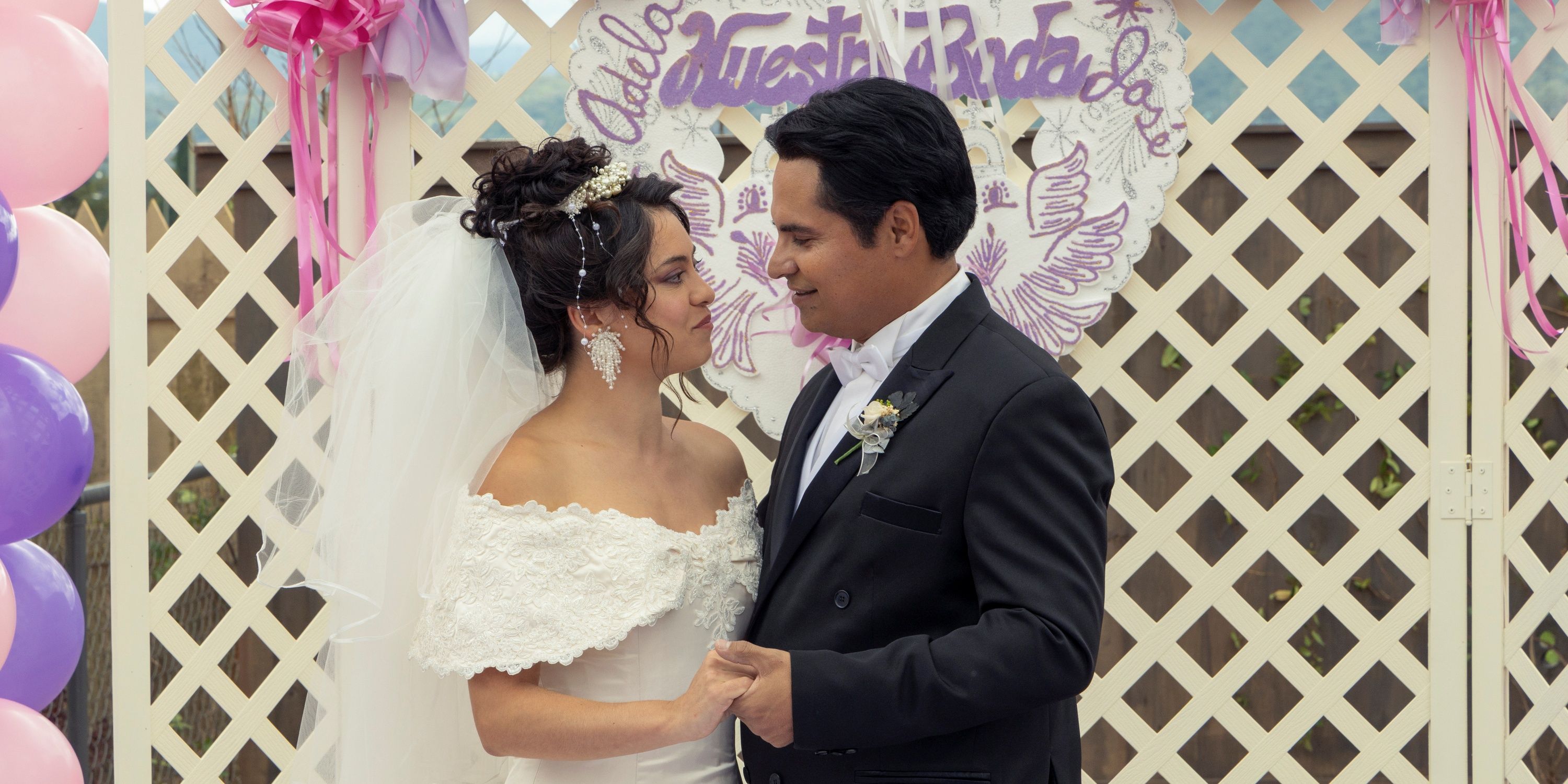 Do you feel like the support that he did get and the love that he got from his family, every time he got rejected, was really the key to him never giving up on something that seems so impossible?
ABELLA: Yeah, and Adela had a lot to do with that. She became a part of that necessity. It became a necessity for her, as well. I totally agree with the line that Beto, his cousin, tells him, "Who better than a migrant to dare leave this planet?" It's in their DNA. They have been going through a lot of frustrating experiences in their lives and new beginnings, so that was the main thing.

How did you approach the moments leading up to him finally taking off into space? Was it very much about the emotion of it all?
ABELLA: I love doing films where you know what is gonna happen from the beginning. I don't like the fake mystery that many films have. I like it, but it's not my style. It all made sense because you had to plant a lot of things that would pay off, by the end of it, and that would make sense by the end of it. It's a journey of self-knowledge. It's also a journey about community and about accepting your own identity and your own desires. It was more about that than launching the rocket.

You've also directed episodes of Narcos: Mexico. How different is the experience of coming into a show and directing episodes, playing in a world that's already established, and still bringing something that's uniquely you to it?
ABELLA: It's all about human relationships, how you relate to a show, and how you manage to get your ideas to a showrunner or an actor that has been playing a character for so long that he doesn't seem to care about new ideas. It's different, but every good director has to learn how to adapt to every set of conditions. That's what makes art interesting, when you have limitations and not total creative freedom, because that can be very freezing and paralyzing.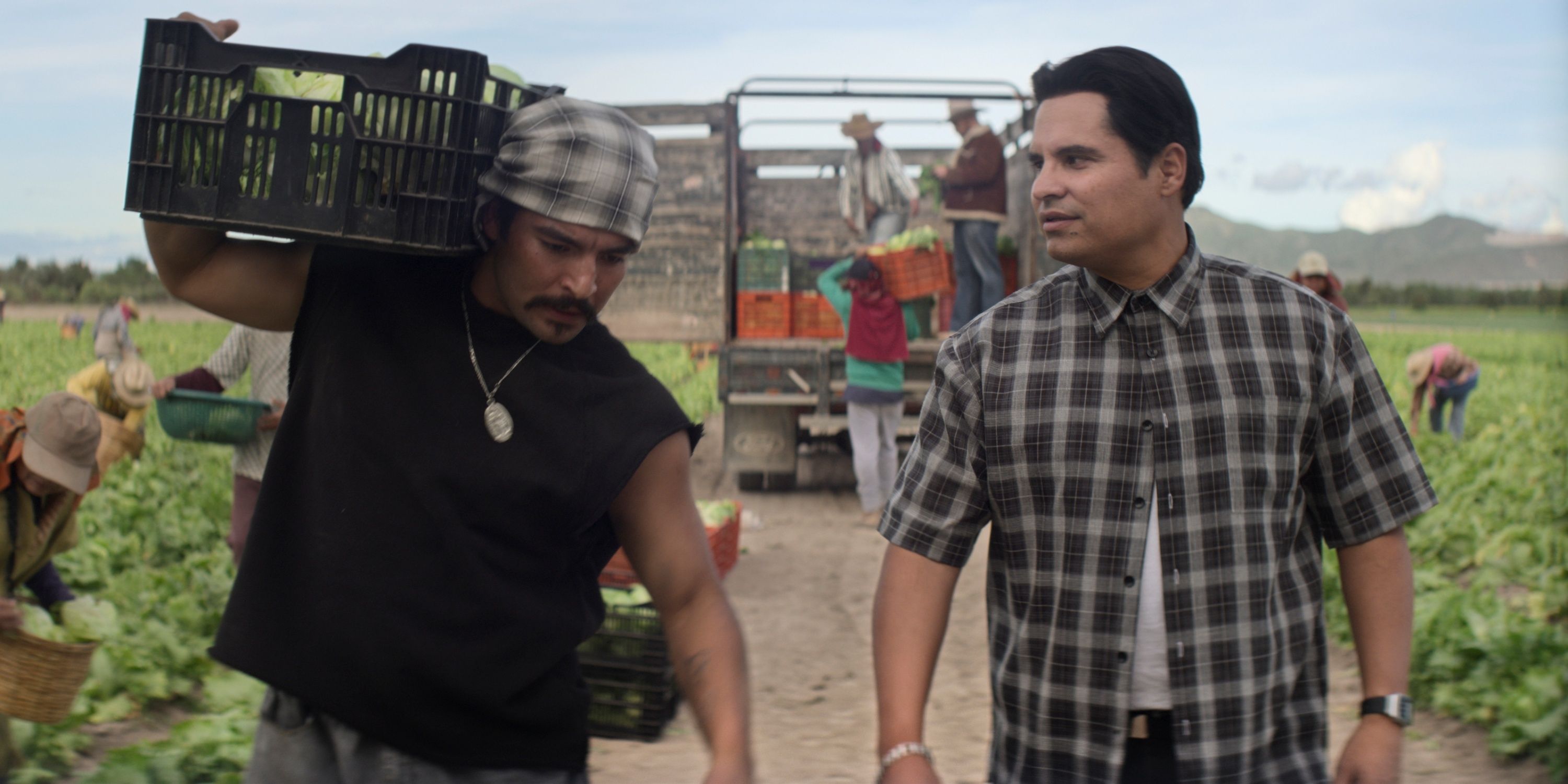 Are you someone who's always wanted to be a storyteller? Were you inspired by anyone or anything, in particular? Were there other filmmakers you looked to?
ABELLA: I can give you my romantic answer, saying that I've been writing since I was a girl. But I just like to control the world because the world is a very mysterious place. With my universes, I establish the rules, and then I can play with them and I suffer them. Not everything works in my direction, but it's my world and my limitations. That's bigger than just storytelling.

Are there films or filmmakers that inspired you, along the way? Was there anyone you saw that made you think, "Okay, if they can do it, then I can do it too"?
ABELLA: I don't know if I have that with a filmmaker. My experience with José's story was exactly that. If he could go into NASA, then I could go into the studio system. I was like, "Okay, that's something that I can replicate. I admire many, many directors, who are Latin American directors and European directors. I just love that I can jump into something new and play with the rules of that new world, as I'm doing now with the studio system. But I really enjoyed my independent universe, as well. I don't know. What's happening, I'm good with. I'm happy.
Do you know what's next for you? Have you thought about what you'd like to do?
ABELLA: Of course. I'm doing a TV show in Latin America right now, and I wanna tell my own family's migration story. My grandmother and my grandfather left San Luis Potosí for Chicago in the seventies, but they didn't have the good luck that José had. So, that's another migration story that I would love to tell, about the factories, not the fields. The factories were another kind of experience, which is also interesting.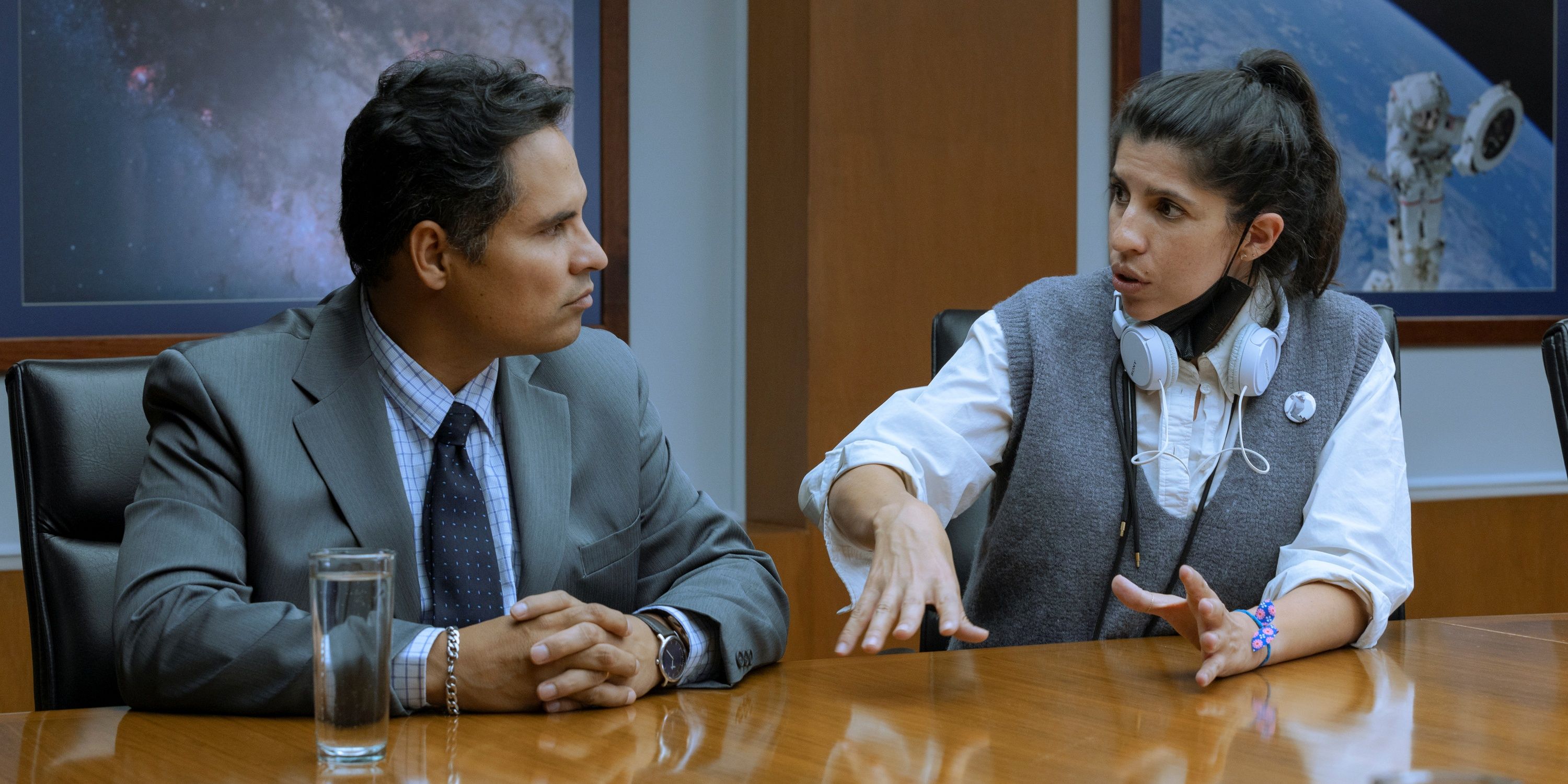 Does it make you more nervous, and do you feel more pressure and responsibility, to think about telling a story that close to you?
ABELLA: In the end, everything is fiction. You can be telling a true-life, based on a true story tale, but we are always writing and rewriting, all the time, so it's very fictional, by the end of it. It does have a communication with the original thing, so I don't know if that relaxes me. It's all about symbols and representation. It's not a literal copy of reality, or it would probably be super boring.
With the TV show that you're doing in Latin America, are you directing the whole thing?
ABELLA: I created it. I wrote it several years ago, and I'm directing it with my DoP, who actually did A Million Miles Away. We also worked together on Narcos, I've done a couple of films with her, and she's directing now. It's a post Me Too dramedy, which is gonna be fun. I think Latin America needs these types of stories, desperately. It's gonna be challenging and fun.
A Million Miles Away is available to stream at Prime Video.